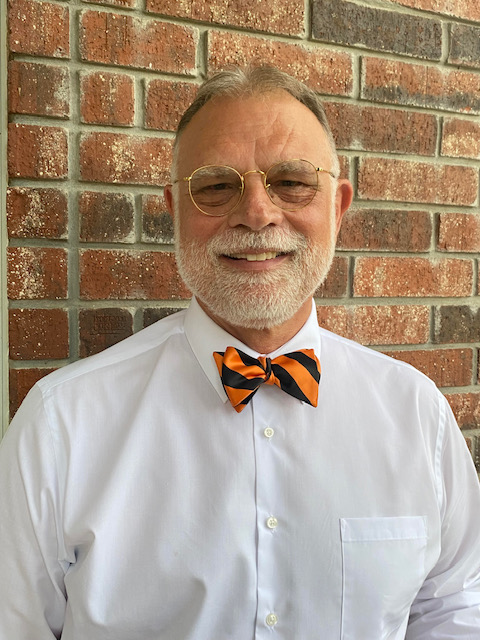 Dear Living Rock Community,
I hope you are enjoying the cooler mornings we have experienced lately. It's always refreshing to transition from the heat of summer to the crisp air of autumn. Additionally, this is the time of year at school when we begin to assess our students academically. We have just completed the first phase of MAP testing for Kindergarten through 6th grade. Grades 7-10 will complete their MAP testing by this Friday. MAP testing, the Measure of Academic Progress, is an adaptive assessment which provides administrators, teachers, and parents an overview of the academic progress of their students in English/Language Arts and mathematics. This standardized test will be administered three times during the school year to monitor progress and to check for understanding. Elementary teachers will reach out to parents to review their students' results and Grades 7-10 results will be sent home to parents.
The Google Chromebooks are here and are in the hands of our students! We were able to distribute the Chromebooks to our high school students last week. It is essential for all students in grades 9-12 to bring their Chromebooks to school each day. Many classes forego hardback textbooks and use digital copies instead. Also, many teachers use Google Classroom and are utilizing more instructional technology on a daily basis. To ensure our students are using their devices in a proper and right manner, we have purchased Securly Classroom for each Chromebook. Securly Classroom, can be used by teachers to monitor, push out urls, lock screens, lock sites, control tabs, and view the screens of their students during class. It is a cloud-based classroom management tool for Chromebooks giving teachers new freedom to guide, monitor, and communicate with students during class. The goal is to remove distractions and keep students focused on learning.
To ensure your child's safety, Living Rock Academy has conducted Standard Response Protocol drills during the first few weeks of school. Standard Response Protocol was developed by the Texas State School Safety Center to let parents, teachers, students, and staff to quickly understand what's going on and how to respond to an unsafe situation.
The basics for SRP are as follows:
HOLD "Stay in your room. Clear the halls"
SECURE "Get inside"
LOCKDOWN "Out of sight"
EVACUATE "Go to a new location"
SHELTER "Drop, cover, hold"
Hopefully, as we do these drills throughout the school year, our students and staff will become accustomed to the routine.
During the month of October, Living Rock Academy will hold its Homecoming festivities, conduct numerous HS Outreach activities, and provide the SAT, PSAT, NMSQT, and Pre-ACT assessments to select students.
Many exciting things are happening here at Living Rock Academy over the next month. Please know that LRA will continue to be a school and a people, with an open door, an open heart, and an open Bible to all.

In Christ,

Mr. Steven McCray
Living Rock Academy, Head of School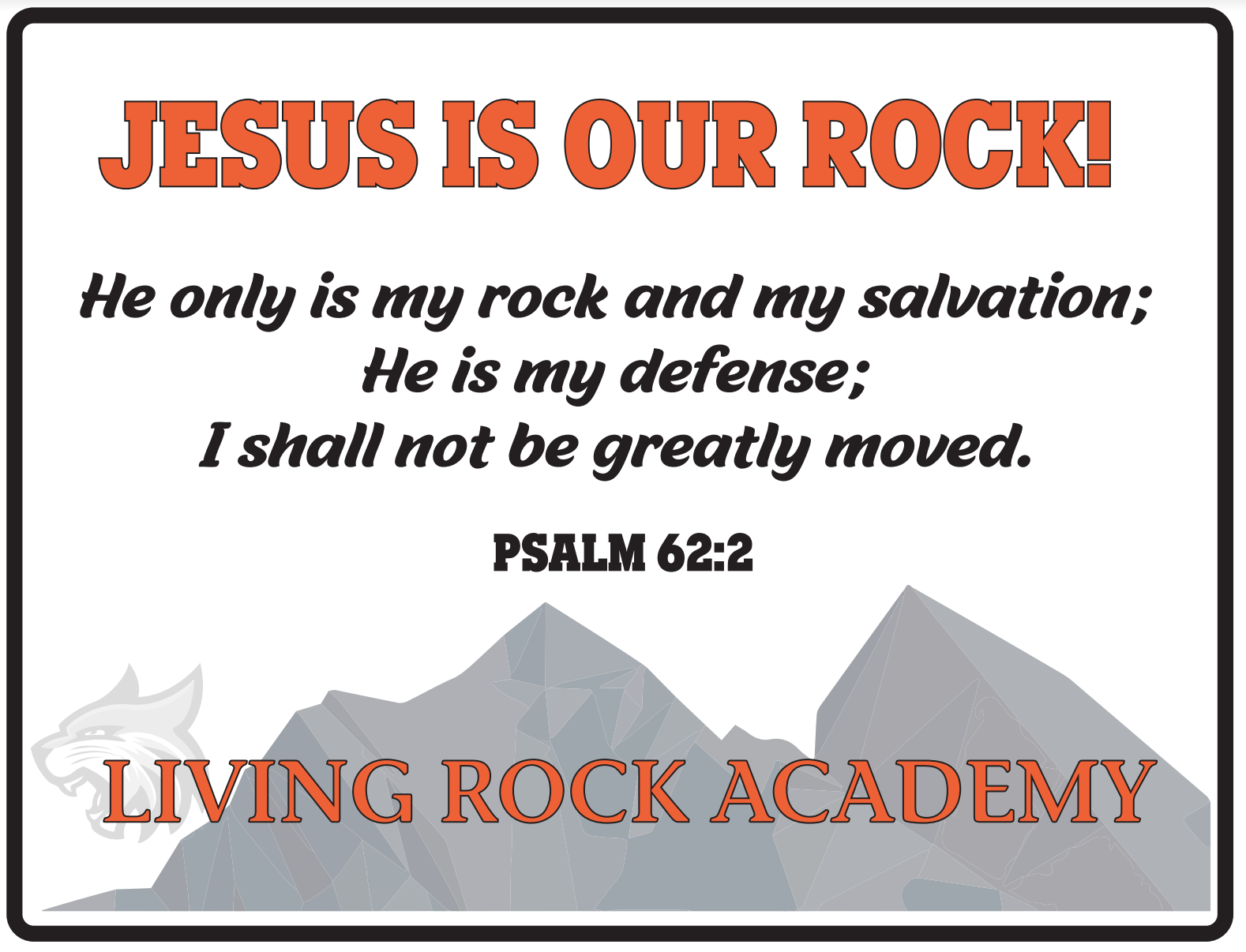 Calendar
S

unday

M

onday

T

uesday

W

ednesday

T

hursday

F

riday

S

aturday

Pawprints Meeting

October 3, 2022

|

6:00 PM - 8:00 PM

Contact Rachel Cumming with questions: pawprints@livingrockacademy.com

Parents in Prayer- 8:10 am

October 7, 2022

|

8:00 AM - 9:00 AM

Tricia Emmons hosts a time of prayer for LRA parents/supporters. All requests can be emailed: prayers@livingrockacademy.com

Cheer Clinic

October 15, 2022

|

9:00 AM - 11:30 AM

PreK- 5th grade invited to LRA Cheer clinic!

1/2 Day of School

October 21, 2022

Pre-K through 4th grade are dismissed between 11:15-11:30 am and 5th grade through 12th grade are dismissed between 11:30-11:45 am

Homecoming

October 21, 2022

Homecoming Bash for HS! 7:30-9:30 pm $20 Tickets can purchased with cash, check or via Venmo (@LivingRockAcademy) Please mark as 'Homecoming ticket' with guest name. Alumni Party from 6-7 pm in ...